Cleaning The Hub
Before you can sandblast the hub, it must be de-greased.
ANY grease/oil left inside will trap grit, etc. Where you don't want it, and any grease/oil knocked off by the sandblaster will, if using a recycling setup, be forced back into the metal at high pressure.
Start by using towels to remove the bulk of the grease, then soak the hubs in a degreasing solution of your choice.
I prefer mineral spirits, followed by a rinse of acetone, but whatever the method, just be sure you get it all.
It is NOT a good idea to blast the interior of the hubs.
You can quickly ruin the races, or if they have been removed, the surface that they are pressed into.
Best to fill the cavity with towels, and if need be, tape the openings.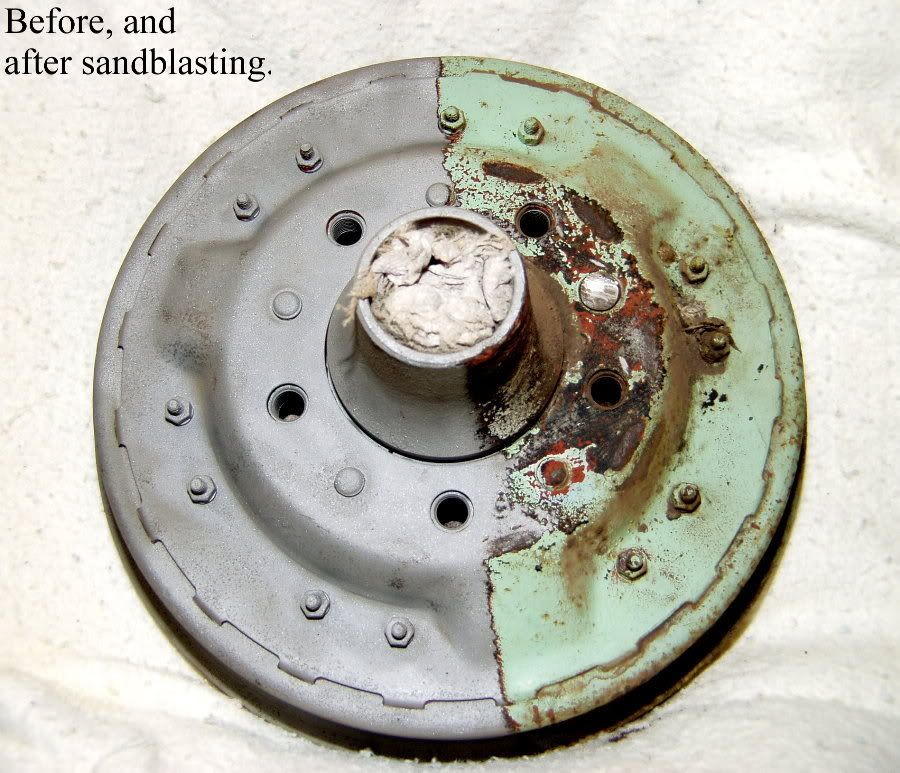 Leave the towels/tape until you are done painting the hubs, then remove, blow out the cavity with compressed air (safety glasses!) and wash the insides with soapy water and a brush, rinse well.
You don't want to leave ANY grit hiding inside where it will mix with the new grease...And proceed to destroy the bearings.