Ready to be installed!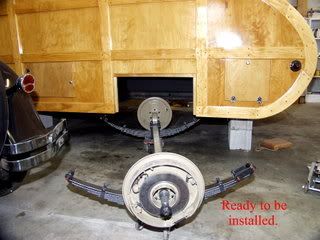 I'm quite pleased to be at this point!

All the components have been assembled, now I just have to slide it under the trailer, and lift it up to be bolted.

This is a part of the job where a helper sure is handy.
A floor jack (or two) helps, but having an extra hand will help it come together smoothly...without destroying the paint.

Once the axle is hung, I'll install new cotter pins, and grease the bolts.

Oops, I didn't tell you about the bolts, did I?

The bolts in question are the axle hanger bolts.
The old style bolts had a hollow for grease, with a grease zerk at the end.
The new style system relies on plastic (nylon) bushings...not so great in my opinion.

Here is a picture of a greasable bolt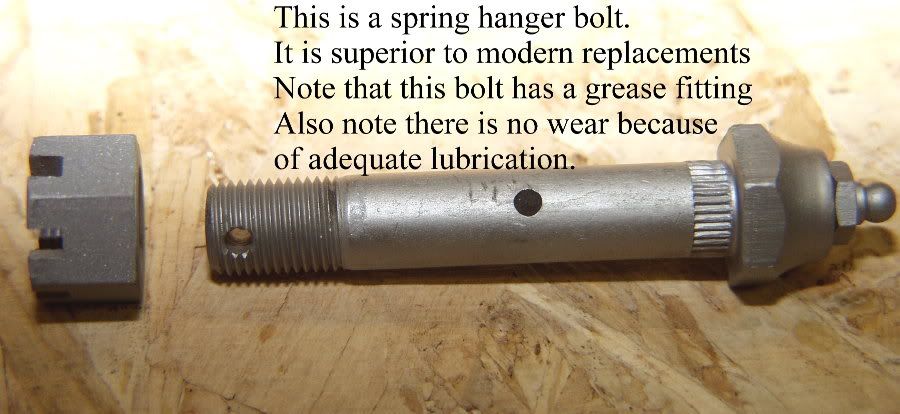 If your bolts are badly worn from lack of greasing, have no fear, new greasable bolts can be had at trailer supply stores!
If your bolts are badly worn, you'll want to press in new spring eye bushings too.

Because this trailer axle had seen so little use, all it required was a good cleaning and some paint...not all are so pristine...